21 years ago,
Artists started an independent arts festival.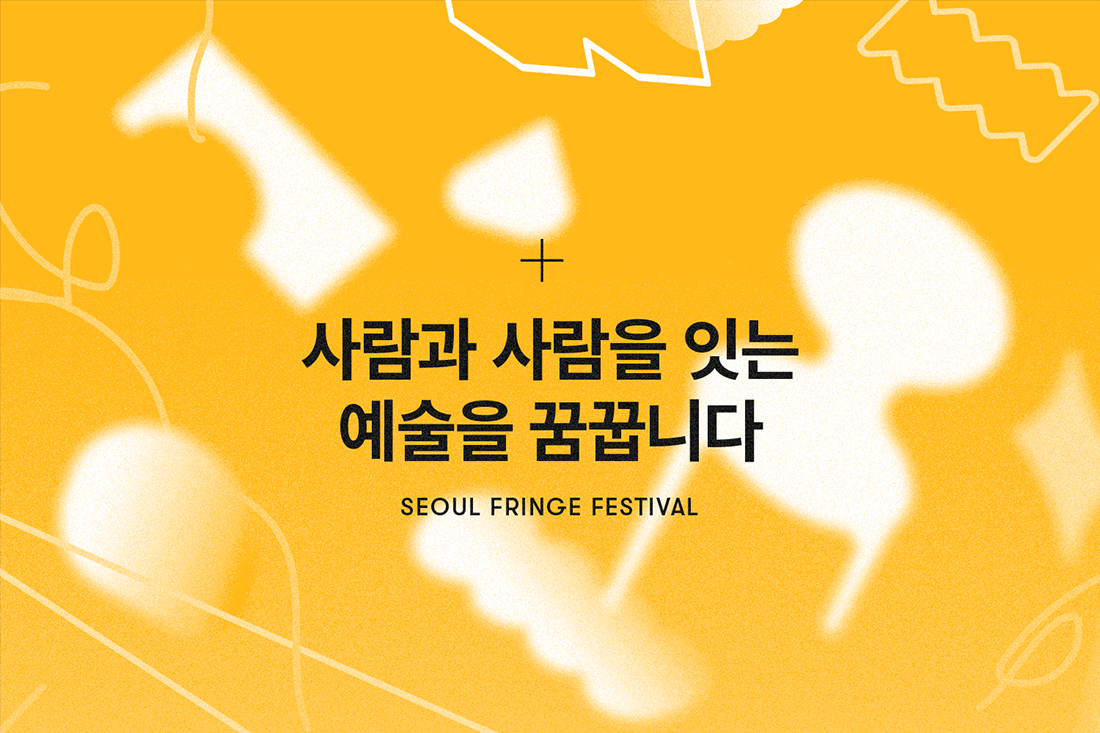 Artists need to express themselves even with no fancy career. 'Independent Arts Festival' started by spontaneous artists in 1998 still continues until today our important value of free participation. Fringe grew into a place where artists can freely participate and express their artistic attempt without evaluation.
We need your support to continue artists' challenges.

Now and here, Support Fringe!

Visiting Fringe helps us,
Buying festival souvenir helps us,
Leaving a word of support helps us.
We can make Fringe together as an artist, audience, worker, and donor.